Busan International Kids & Youth Film Festival
Busan International Kids & Youth Film Festival
17th Busan International Kid&Youth Film Festival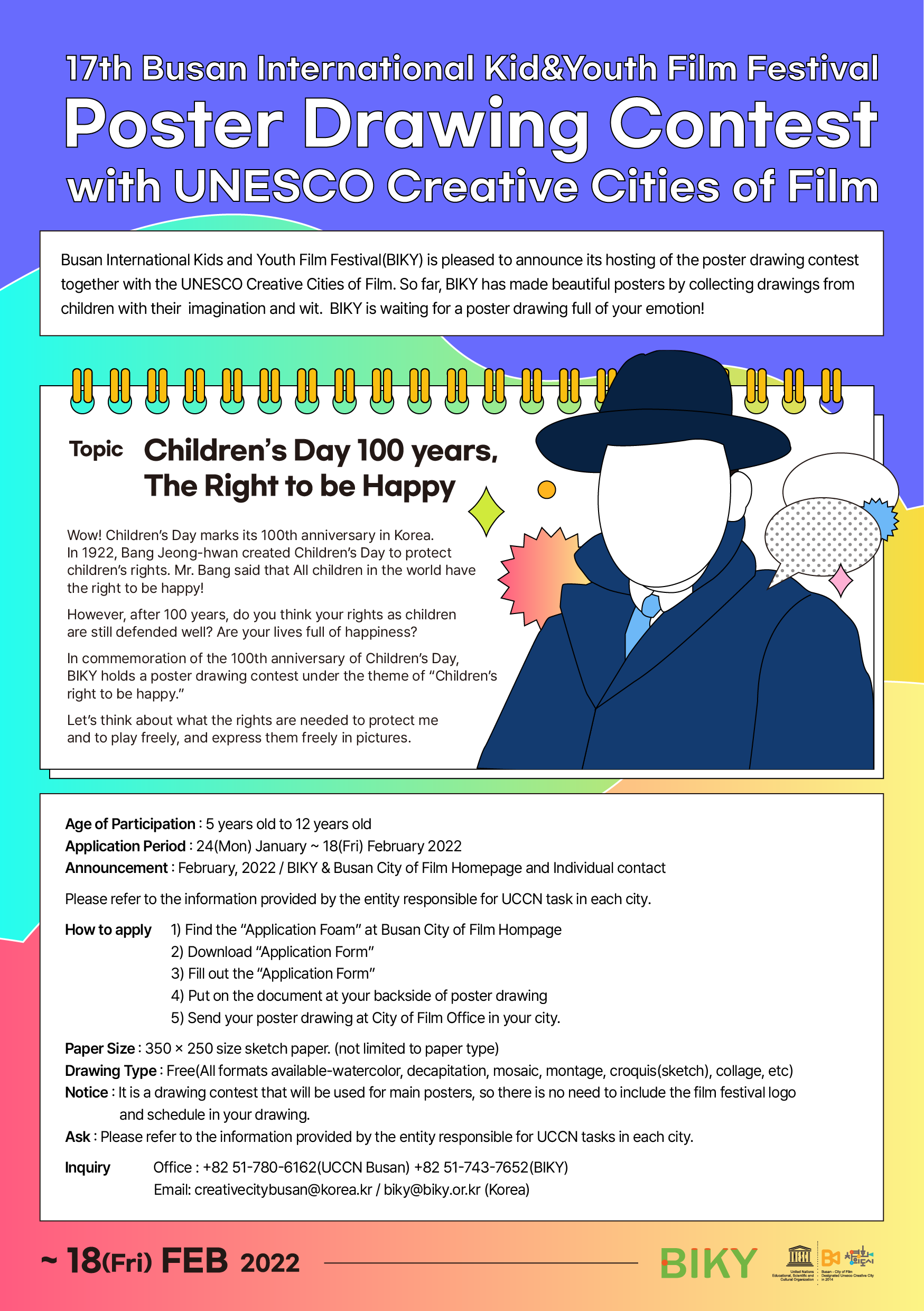 Children's Day 100 years, The Right to be Happy!
Wow! Children's Day marks its 100th anniversary in Korea. In 1922, Bang Jeong-hwan created Children's Day to protect children's rights. Mr. Bang said that All children in the world have the right to be happy!
However, after 100 years, do you think your rights as children are still defended well? Are your lives full of happiness?
In commemoration of the 100th anniversary of Children's Day, BIKY holds a poster drawing contest under the theme "Children's right to be happy."
Let's think about what rights are needed to protect me and to play freely, and express them freely in pictures.
For more information, please hit the link below
더보기