Moonlight Cinema
Sanbokdoro Oksangdalppit Outdoor Cinema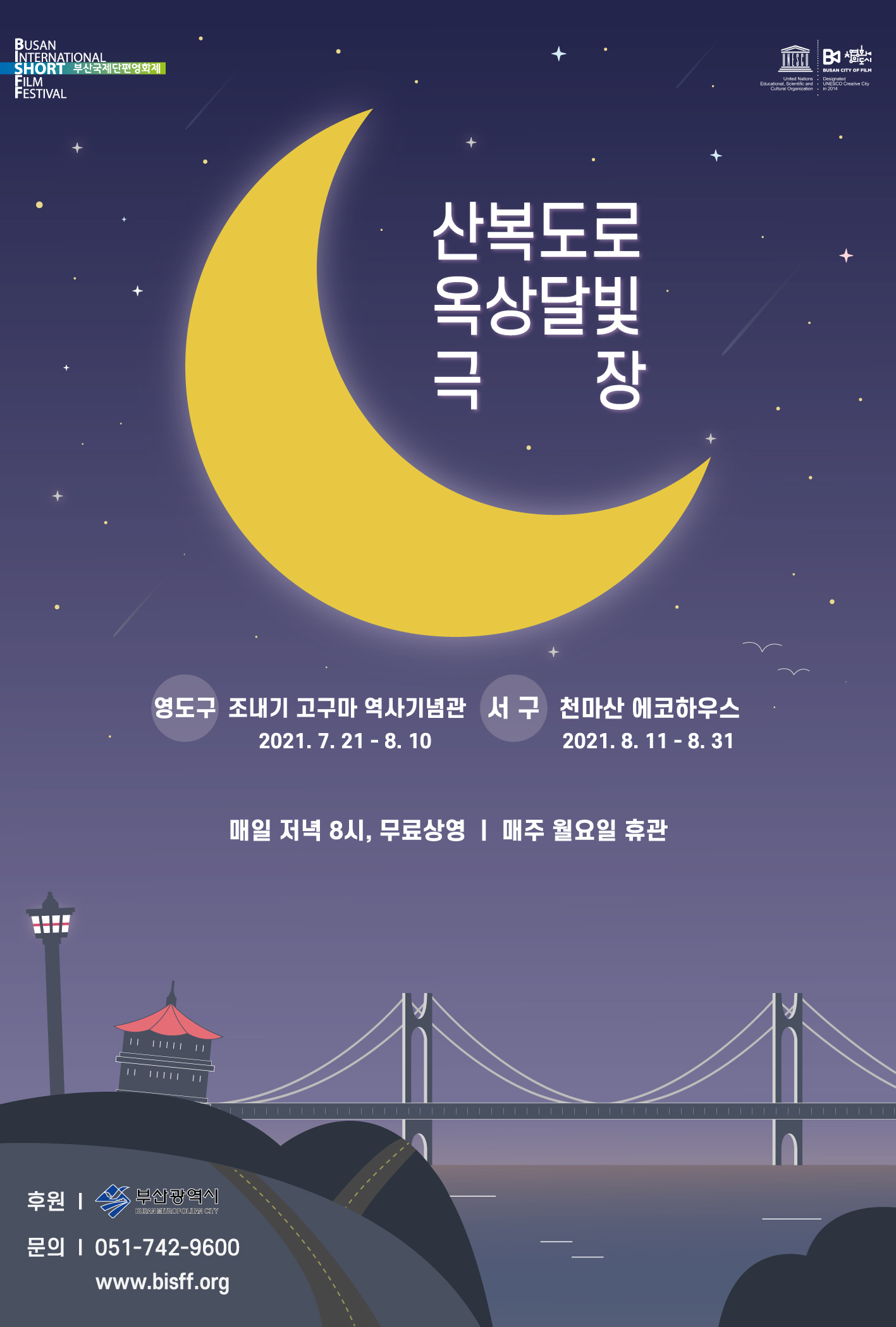 2021 Sanbokdoro Oksangdalppit Outdoor Cinema will be held soon!
The Sanbokdoro Oksangdalppit Outdoor Cinema is the urban regeneration program where films can be enjoyed under the breathtakingly vast view of Busan port and downtown from Sanbokdoro with the beautiful moonlight as a backstop.
.
Busan City of Film would like all of you to enjoy this wonderful program that will give opportunities for residents to enjoy culture and film as well as for tourists to enjoy beautiful night view of Busan💗
.
▪When: 2021. 7. 21. - 8. 31. 오후 8시
▪Where: Yeongdo Jonaegi Sweet Potato Historical Park , Cheonmasan Eco-house
▪Organized by: Busan International Short Film Festival
▪Hosted by: Busan Metropolitan City Government
▪Ask: Busan International Short Film Festival +82-51-742-9600
For more information about the program, please visit the link below!
더보기