Busan Asia Film Archive
Busan Asia Film Archive
http://www.dureraum.org/bcc/contents/contentsView.do?rbsIdx=32
Go to homepage
Busan Asia Film Archive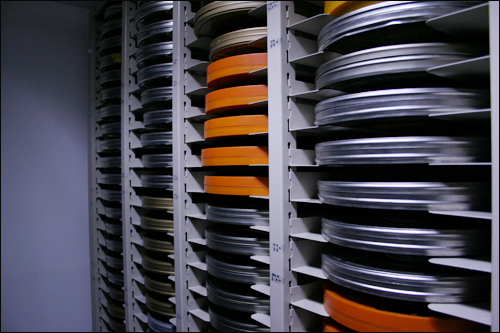 Cinematheque in Busan Cinema Center established Busan Asia Film Archive in last 2007,
collecting and preserving from classic to contemporary films around Asia.
Busan Asia Film Archive has collected films of master directors in Asia
including Cheh Chang, Yasuzo Masumura, Mikio Naruse,
regularly holding retrospectives with these films.
Additionally, it has collected submitted films in the section of 'New Currents',
the only competition session for your directors in Busan International Film Festival,
and constantly held the screening programs called Showcase with these films.
It has tried to collect independent films in Busan as well.
Furthermore, together with BIFF, Busan Asia Film Archive has selected and collected 'Best 50 Asian Films'
in accordance with cineastes and film critics from all over the world.
'Best 50 Asian Films' will be updated in a five-year term.
With all these efforts, Busan Asia FIlm Archive has been collected and preserved approximately 1,000 films.​
더보기